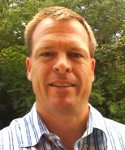 Russell W. Patterson, M.Sc., has over 20 years of experience in utility generator and transmission protection and managed the system protection department for TVA until his retirement in 2008 to enter full time consulting. He is a member of the IEEE Power System Relay Committee where he is chair of the line protection subcommittee and a member of the rotating machinery subcommittee. He is a senior member of IEEE, a member of CIGRÉ, and a registered professional engineer. He is also an adjunct lecturer at the University of Tennessee at Chattanooga in the electrical engineering department where he teaches graduate classes and short courses on power system protection. Russ has authored/co-authored over a dozen conference papers on protective relaying.
Areas of Expertise
Generator protection (wind, hydro, fossil, combined cycle, nuclear).
Transmission protection at all levels through EHV. Distribution protection.
Transient analysis for TRV mitigation.
Experience and Background
20 years of utility industry experience
Member, IEEE Power Systems Relaying Committee
Chairman of IEEE PSRC Line Protection Subcommittee
Accomplishments and Industry Recognition
IEEE Senior Member
Registered Professional Engineer in TN, TX, MN, MA, and CO. Registered with NCEES.
TVA Engineer of the Year, 2002.
CIGRE member
Education
M.Sc., Electrical Engineering, 2013
B.Sc., Electrical Engineering, Control Systems, 1990