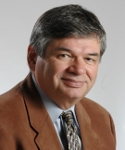 Shmuel S. Oren, Ph.D., has over 40 years of academic and Industry experience. He is the Earl J. Isaac Professor in the Science and Analysis of Decision Making in the Department of Industrial Engineering and Operations Research at the University of California at Berkeley and former Chairman of that department. He is the Berkeley site director of PSerc – a multi-university Power Systems Research Center sponsored by the National Science Foundation and electric power industry members. He is also a member of the Market Surveillance Committee of the California Independent System Operator. Prior to his current position he was on the faculty of The Engineering Economic Systems Department at Stanford University and worked as a Research Scientist at the Xerox Palo Alto Research Center where he was involved in the development of market analysis models for new products.
Dr. Oren has expertise in Operations Research, particularly optimization, and in mathematical modeling and analysis of economic systems. His research and consulting activities over the last three decades have focused on the development of analytical models and tools and on the design and economic analysis of market mechanisms and pricing strategies, in the context of the private and public sector and in regulated industries, particularly electric power. Dr. Oren has served as a consultant to numerous private and public organizations in the US and abroad on electricity markets analysis and design, including EPRI, the Public Utility Commission of Texas (PUCT), the California Public Utility Commission (CPUC) and to the Bonneville Power Authority. Dr. Oren also served as an expert witness appearing before FERC and has been a member of a DOE task force on a National Transmission Grid Study.
Dr. Oren has published numerous articles on the subjects of numerical optimization, nonlinear pricing and the application of such pricing in the context of telecommunications and electric power, incentive design, bidding, transmission pricing, electricity market restructuring and other related topics. He hold B.Sc and M.Sc degrees in Mechanical Engineering from the Technion in Israel and M.S. and Ph.D degrees in Engineering Economic Systems from Stanford University. He is a Fellow of the IEEE and of INFORMS.
Areas of Expertise
Optimization methods

Mathematical modeling and analysis of economic systems

Pricing mechanisms and market design

Economics of energy systems and environmental regulation
Experience and Background
8 years Research Scientist at XEROX Palo Alto Research Center
41 years of academic experience at Stanford University and UC Berkeley
32 years consulting experience in the electric power industry
Senior Adviser to the Public Utility Commission of Texas
Adviser to the Energy Division of the California public Utility Commission
Member of the California ISO Market Surveillance Committee
Accomplishments and Industry Recognition
Fellow IEEE (2002), IEEE PES Society and IEEE member since 1972
Fellow, Institute for Operations Research and Management Science (2003)
Education
Ph.D.,Engineering-Economic Systems, 1972, Stanford University
M.S. , Engineering-Economic Systems, 1972, Stanford University
M.Sc., Materials Engineering, 1969, Technion, Israel
B.Sc., Mechanical Engineering, 1965, Technion, Israel